I noticed this transient lighting while shooting one morning but saw it a bit too late. I was drawn to it and so decided to revisit it on the following day. Only after I started processing it that I realized that it's somewhat a difficult scene to render. I am not sure if I have done it justice, especially the beautiful light filtered through the leaves. I used a CPL to help tame some of the highlights, but not 100% sure if it was the right move. Any feedback is always appreciated. Thank you in advance!
Nikon D750, 102mm, 1/5 sec, f/16, ISO 50, CPL
V2.0:
Address primarily the bottom dark areas based on the comments below: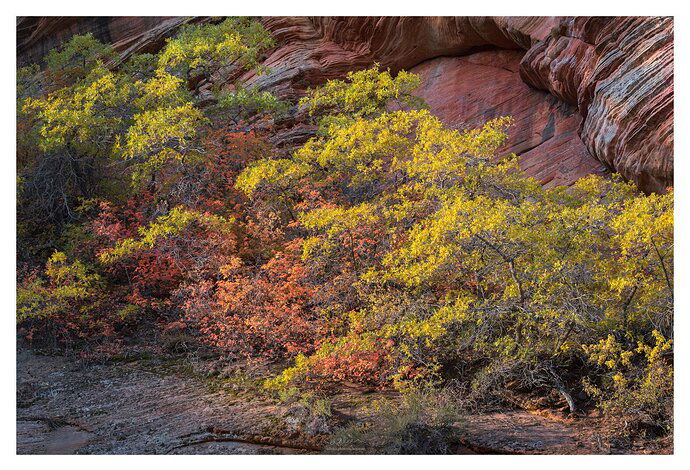 V3.0:
A rework based on @Tony_Kuyper and @Bonnie_Lampley's suggestions. Boosted the yellow saturation. Address the URC area: tonality, color. Brighten up the center leaves.

@adhikalie