Original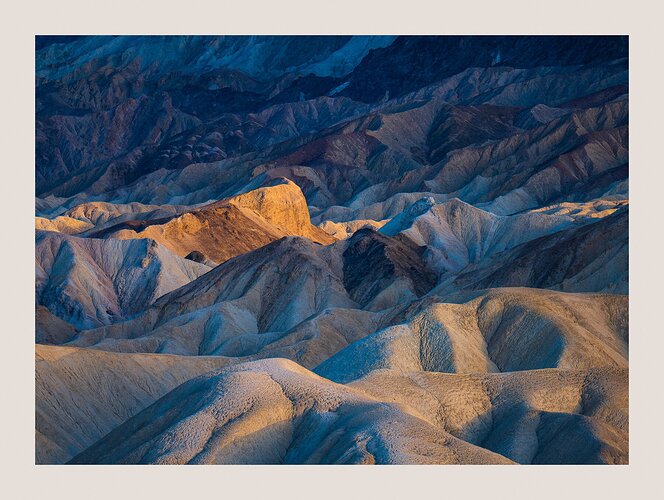 Cooler and more magenta
Cropped from top and edges and combined cooler tones with warmers tones
This image is from Death Valley a couple of months ago. This is along that same highline ridge as my last image from Death Valley looking back towards the overlook area. This is about 3 minutes before the sun set all the way so there are a couple of ridge tops that are getting hit with light but mostly that one golden butte that's sticking up the highest.
Specific Feedback Requested
This is very naturally processed but I'm including a second version which I've processed with a little bit of magenta and I'm just wondering which you prefer. As always, thanks for taking the time to have a look and provide some input on this.
Technical Details
Z7ii, 70-200mm lens with 2x teleconverter, ISO 80, F/11 @ 1/15th of second, 400mm, manual mode