This was shot not too far from the image Yubay (I sell). There was a group of giant boulders reclining on one another that were likely used by ancient people for habitation. There massive size was so imposing that I was overwhelmed by their presence. Initially I shot this with more sky but I cropped it down to show how I felt about the rock.
D810, Tamron 24-70@24mm, f/16, 1/15 sec, iso 64, CPL, TK sharpening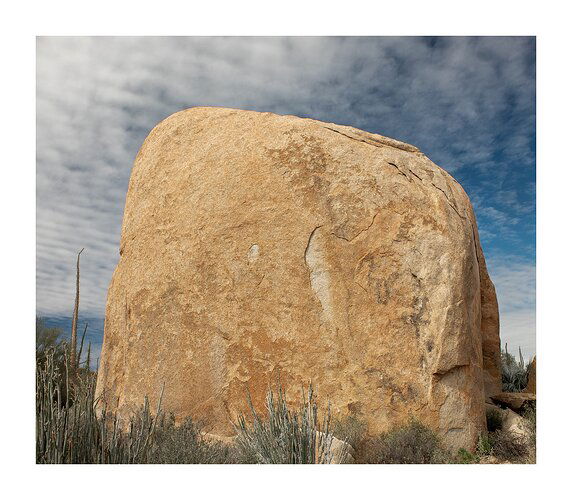 You may only download this image to demonstrate post-processing techniques.