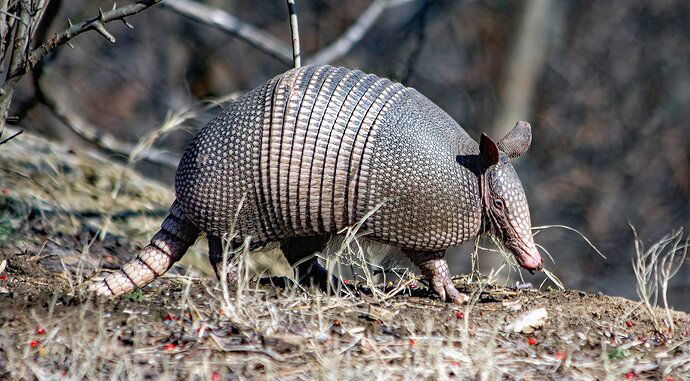 Approximately 20 species of armadillo exist, but the nine-banded is the only one found in the United States. The term "armadillo" means "little armored one" in Spanish. A common misconception is that nine-banded armadillos can roll up into spherical balls. Nine-banded armadillos are found in the southeastern United States, but their range has been expanding continually northward for more than a hundred years. A few have even been spotted as far north as Illinois and Nebraska. I can remember when they were rarely seen in Oklahoma. Climate change will further expand their potential range.
Specific Feedback Requested
Any
Technical Details
Is this a composite: No
Canon 60D, Canon 70-300mm IS USM zoom, f/5.6, ISO 1600, 1/6000 sec.