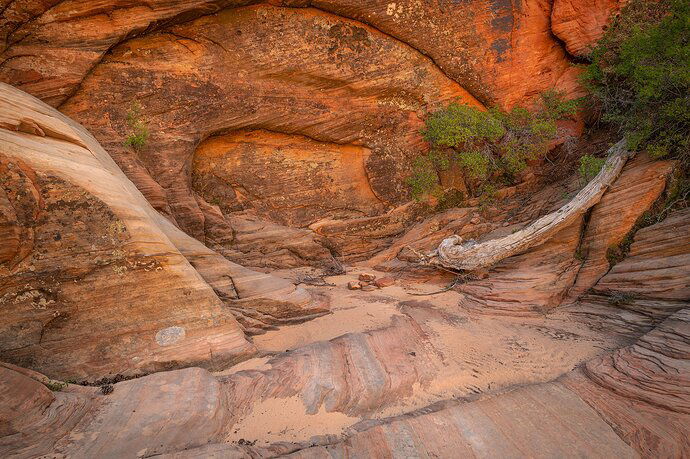 After hiking some canyons and buttes in southwest Utah I ran into a sandstone wall that looked as if mother nature strategically placed a mixture of trees, rock, sand, and other elements to acknowledge the outcropping. I stopped and worked on some different compositions. It is a bit chaotic but just enough for me.
What technical feedback would you like if any?
Which composition do you prefer. I like the side angle of the second image but the top circle in the sandstone is cut off. Is that a deal breaker?
What artistic feedback would you like if any?
How is the color processing?
Pertinent technical details or techniques:
(If this is a composite, etc. please be honest with your techniques to help others learn)
Nikon d850 nikkor 20mm 1.8 f11 1/4sec iso64
If you would like your image to be eligible for a feature on the NPN Instagram (
@NaturePhotoNet

), add the tag 'ig' and leave your Instagram username below.
You may only download this image to demonstrate post-processing techniques.