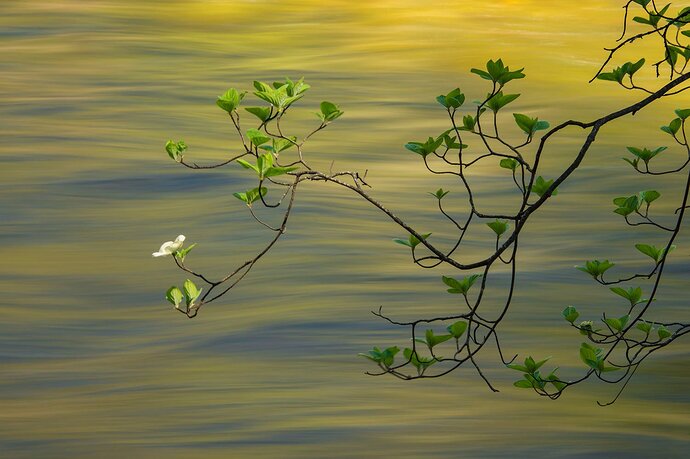 Dogwood over the Merced is nothing new or original. But I still love it and love the challenge of discovering scenes where I can isolate the tree against a pleasing background. This reminds me very much of many styles of Japanese artwork.
Nikon D800E with Nikkor 28-300mm about 120mm, f/20 @.4s ISO 100
Any and all comments and feedback welcome. I'm specifically curious about color and saturation. I know it was mentioned on previous post and so I tried to keep this one a bit more realistic. Also curious if the brightness up top is a distract (sunlight on water.) Also, some motion blur on the bottom middle branch.
Thanks!