I experimented with some new image designs with our family of burrowing owls here in SoCal. Backlighting is something that I have always wanted to do more but it is not easy to pull off a good image. I hope this one works but as always, all comments and feedbacks are most welcome.
Nikon D500, 500mm, f/4.5, 1/640, ISO 5000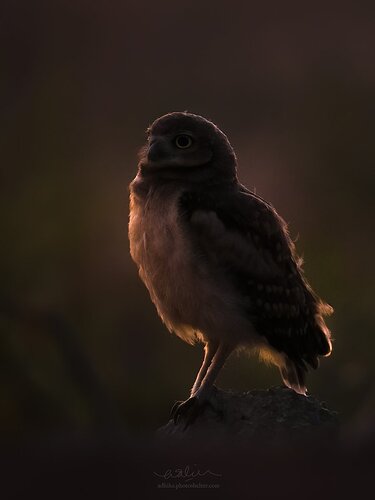 @adhikalie
You may only download this image to demonstrate post-processing techniques.