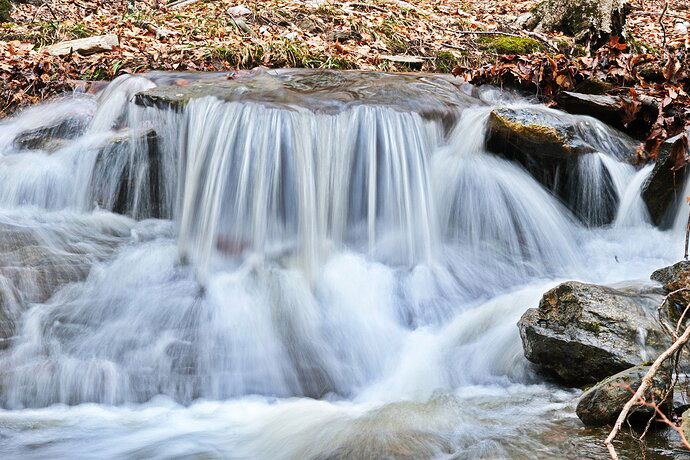 Recent heavy rains have brought many woodland streams back to life, which often create mini waterfalls when going downhill. This one looked like a little "Niagara" to me.
Type of Critique Requested
Aesthetic: Feedback on the overall visual appeal of the image, including its color, lighting, cropping, and composition.
Conceptual: Feedback on the message and story conveyed by the image.
Emotional: Feedback on the emotional impact and artistic value of the image.
Technical: Feedback on the technical aspects of the image, such as exposure, color, focus and reproduction of colors and details, post-processing, and print quality.
Specific Feedback and Self-Critique
I'm never sure as to how slow I should portray the water flow, but I do want to retain some detail rather than have all "cotton" in the image. All comments and suggestions welcome and thanks for viewing.
Technical Details
Fuji X-H2, Fujinon XF 16-80mm @ 88mm (35mm equiv.), ISO 64, f/22, 1/4s, tripod, no ND filters needed.