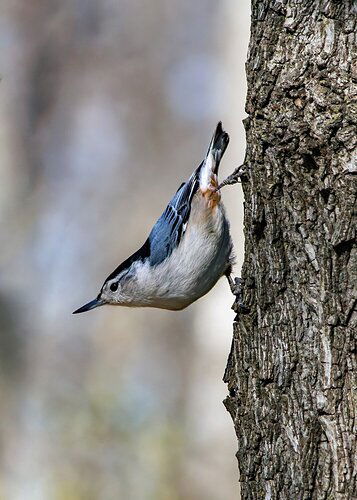 Sometimes shy and sometimes bold, but always entertaining. I've had them fly as soon as I approach them, and others have practically landed on me. This one played a bit of cat-and-mouse with me, circling around to the backside of the trunk until he finally presented me with an opportunity.
Specific Feedback Requested
Any
Technical Details
Is this a composite: No
Canon 60D, Canon 70-300mm IS USM Zoom, f/9.5, 1/1000 sec., ISO 1000. Processed in ACR and PSE 2020 for exposure and cropping. Topaz De-noise applied.