Original post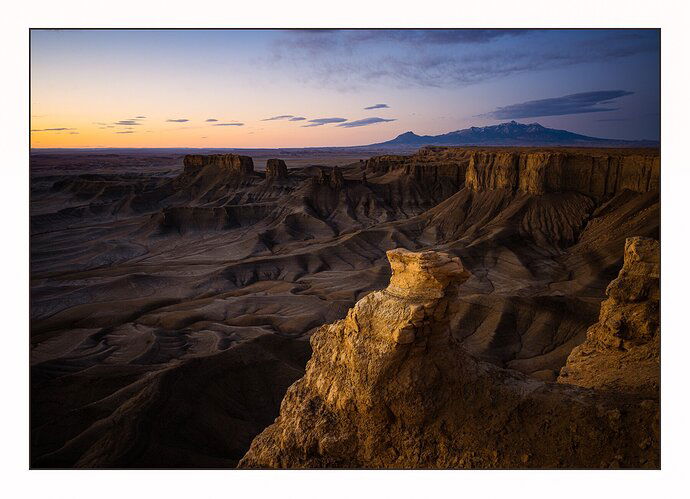 Suggested edits
Another image from my recent Utah trip to the badlands. This is overlooking an old exposed seabed from millions of years ago revealing rippling, craggy, weathered textures and features. I was standing on the edge of the shallow canyon wall, maybe 500 feet deep, with the wind blowing at least 20 miles per hour, and taking in the early morning sunrise when the wall of the canyon started to glow just a little bit. I hope you enjoy the arid beauty of the desert as much as I do.
Specific Feedback Requested
Any and all feedback is welcome.
Technical Details
Is this a composite: No
Z7, 24-70mm lens, ISO 80, 2.5 sec @ f/16, 23 mm