Another Juvenile American goldfinch, this one from a few evenings ago. The perch is a decorative piece of wood attached to the top a drip I made. It serves as a waiting area for the birds drinking from the bamboo drip itself.
Both images are of the same bird a few minutes apart. I'm interested in which appeals to people more, and if you can elucidate it, why.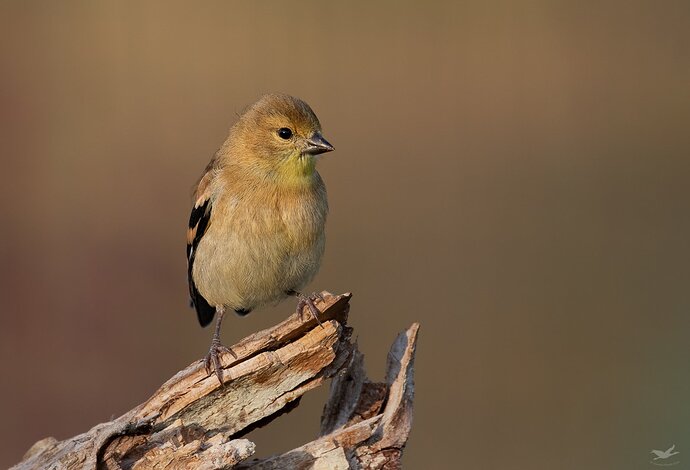 What technical feedback would you like if any?
Anything. Not too much work done to these aside from exposure adjustments and cropping. Some content aware fill done on both to add canvas where I wanted it.
What artistic feedback would you like if any?
Which do you prefer?
Pertinent technical details or techniques:
Both Images: 7DII, Sigma 150-600 C @ 600 mm, hand held, f/8, 1/800, iso 1600, manual exposure. Processed in LR & PS CC. The light did change between images with the second being probably 1/2 stop brighter which I adjusted in post processing.
If you would like your image to be eligible for a feature on the NPN Instagram (
@NaturePhotoNet

), add the tag 'ig' and leave your Instagram username below.
You may only download this image to demonstrate post-processing techniques.